Training by Visual Editor Consultants
Small Class Size, A Computer for Every Student, Taught by MCNP Experts, Excellent Training Materials for Future Reference
---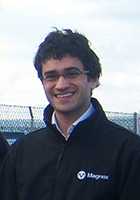 This is a very hands on workshop with plenty of detailed practical examples helping me to progress significantly further than I thought I would in just one week. Much of this progress should be attributed to Randy, the workshop tutor. His teaching style is excellent, the depth of knowledge he has is remarkable and he took the time to clearly explain concepts if they were not understood by all. VisEd is a incredible tool for MCNP users and I would recommended this workshop to anyone wishing to learn more about MCNP/VisEd, regardless of their experience. Thanks Randy for a fantastic workshop!
Ben Mirza
- Magnox, UK,
January 2015
Click Here
for more Testimonials
Introduction to MCNP/MCNPX Using the Visual Editor.

September 17-21, 2007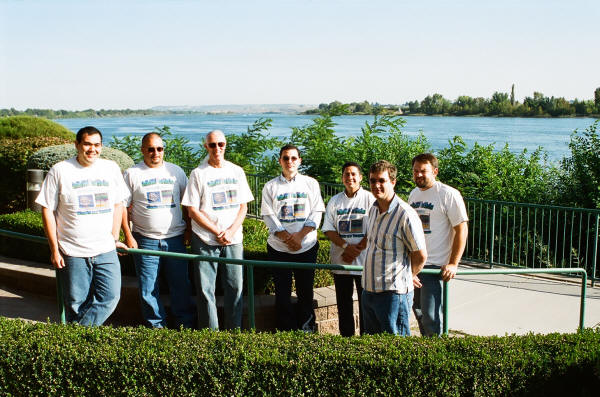 Jeff Dahl - Bechtel.
Clark Barton - Dade Moeller & Associates, Inc
Cye Waldman Phd. - Information Systems Laboratories
Santiago Velez - Entergy Nuclear Operations, Inc
Victor A. Lopez - Graduate Student - Purdue University West Lafayette
Randy Schwarz - Visual Editor Consultants - Instructor
Peter Sidereas - Steris Corporation, Isomedix Services
Testimonials:
I would certainly recommend the class to any of my colleagues who plan to use the code. In fact, I plan to discuss the code with our Nuclear Systems Analysis Division and send them your way. The following is an excerpt from my trip report:
"The Visual Editor provides tools for creating complex geometries rather easily and includes error checking and 2-D & 3-D visualization to assist in the interpretation. When you look at the code that is generated you can only wonder as to how it would be possible to do this otherwise and how you could ever validate that what you have is what you want or is correct."
Cye Waldman
Awesome environment. Saved 150 hours of teaching myself.
Victor A. Lopez
The MCNP Visual Editor is a critical element to developing MCNP models. Flaws with geometry and other MCNP errors are easily identified, saving countless hours of debugging. Plotting particle tracks has proved particularly useful for radiation shielding, as scattering paths are easily identified. As a daily user of MCNP, the Visual Editor has a permanent spot on my "Quick Launch" bar.
Jeff Dahl
Other pictures from the class.
---
---