Training by Visual Editor Consultants
Small Class Size, A Computer for Every Student, Taught by MCNP Experts, Excellent Training Materials for Future Reference
---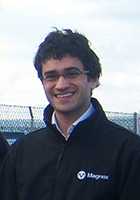 This is a very hands on workshop with plenty of detailed practical examples helping me to progress significantly further than I thought I would in just one week. Much of this progress should be attributed to Randy, the workshop tutor. His teaching style is excellent, the depth of knowledge he has is remarkable and he took the time to clearly explain concepts if they were not understood by all. VisEd is a incredible tool for MCNP users and I would recommended this workshop to anyone wishing to learn more about MCNP/VisEd, regardless of their experience. Thanks Randy for a fantastic workshop!
Ben Mirza
- Magnox, UK,
January 2015
Click Here
for more Testimonials
Introduction to MCNP using the Visual Editor
January 15-19, 2007 - It's COLD out here!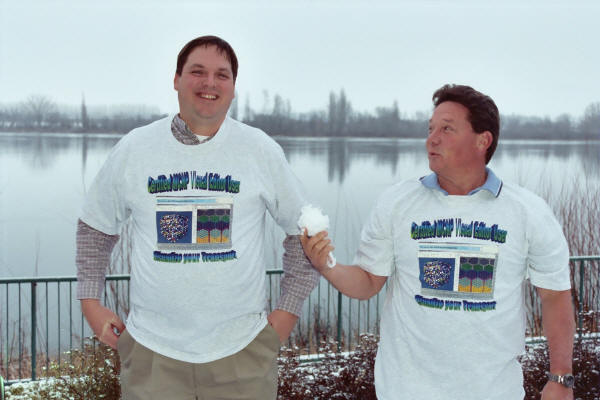 Scott A. Byers

Radiological Engineer

TRU Waste Processing Center

James Barber

Energy Solutions

Aiken, South Carolina, USA
Other pictures from the class.
---
Class Location:
Click to enlarge the images below.

Back of the hotel - the class meets just inside the double doors.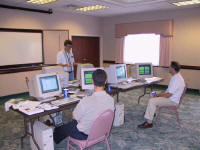 Classroom - each student has their own computer and an additional monitor which shows the instructors screen.

Front of the hotel.

View of the river from the classroom doors..
---