3D Plotting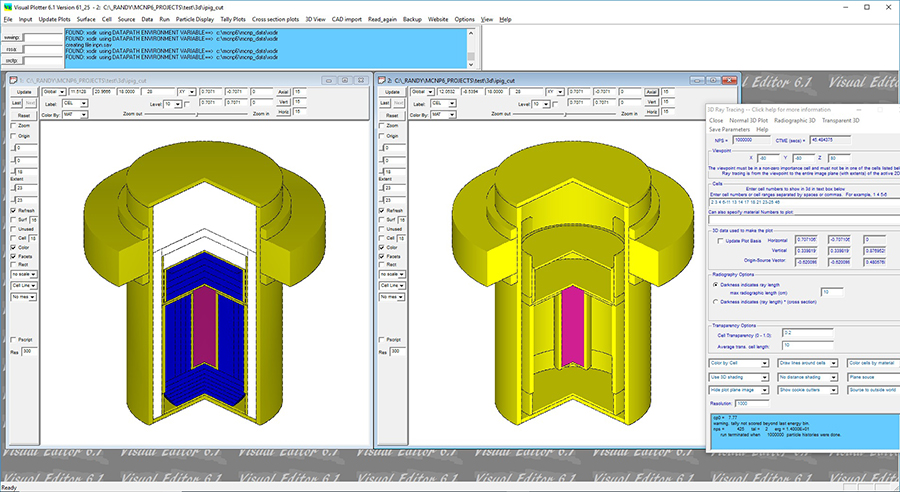 This is a 3D view of a cask with a section cut out. The plot was generated by reading in the cask input file and then adding a cookie cutter cell. This cookie cutter cell is used to cut away a region of the geometry, in this case a quarter of the cask. Next a viewpoint is selected. This will be the location where the rays start from. The user must also select the cells to be displayed in 3D.
Additional 3D Ray Trace Images are shown below:
Below is a buss cask.