Training by Visual Editor Consultants
Small Class Size, A Computer for Every Student, Taught by MCNP Experts, Excellent Training Materials for Future Reference
---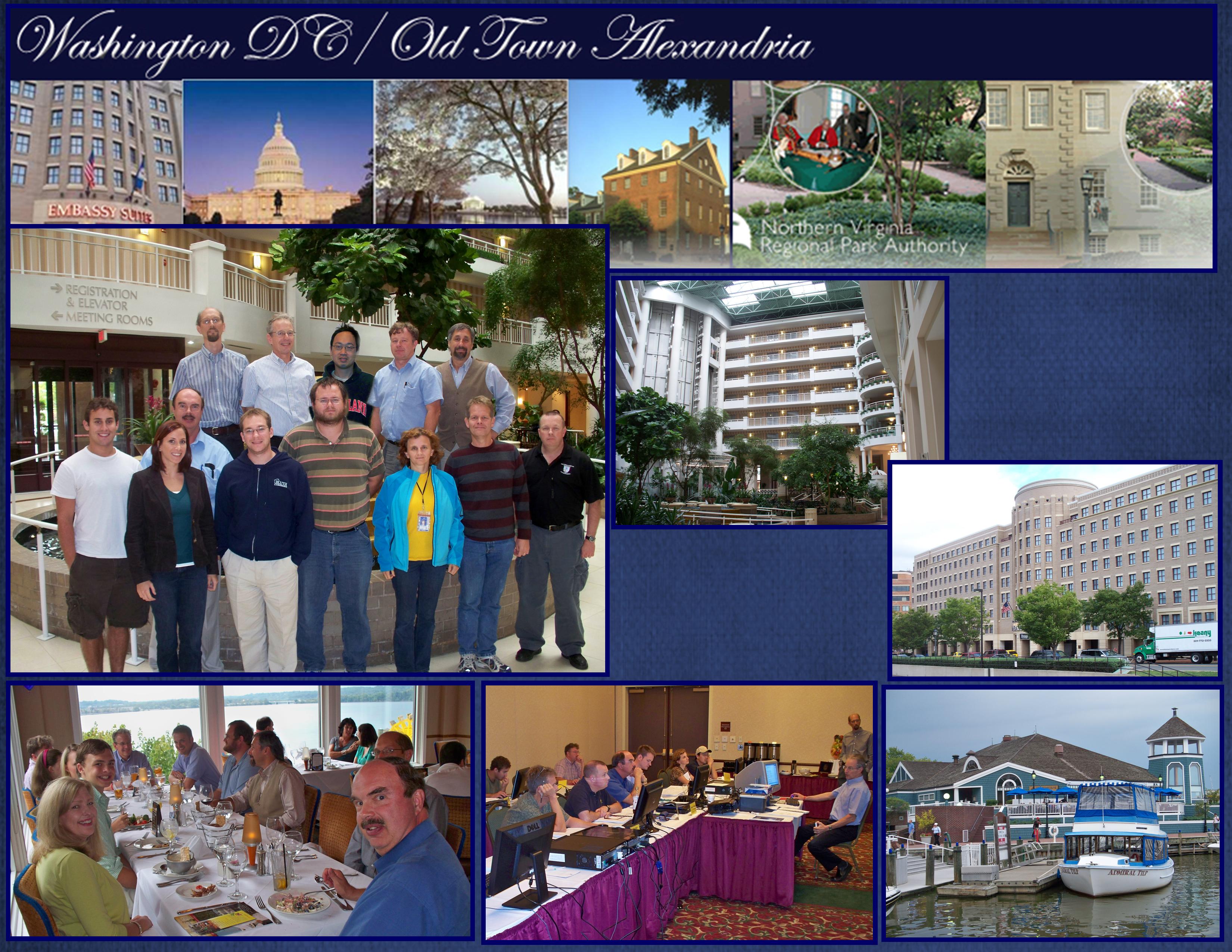 September 14-18, 2009
In the picture at the top, from top left going counter-clockwise:
The top banner used to promote the class. The banner contains a picture of the host hotel (the Embassy Suites) and various Washington DC Landmarks.
(middle - left) A picture of the students in the class. The picture it taken in the hotel lobby.
(bottom - left) The Tuesday night dinner provided for the class. This was held aboard a cruise ship.
(bottom - center) The class in session. John Hendrix is teaching.
(bottom - right) The cruise ship the dinner was held on.
(middle - right) Two pictures of the Embassy Suites hotel which hosted the class. The top picture is of the lobby.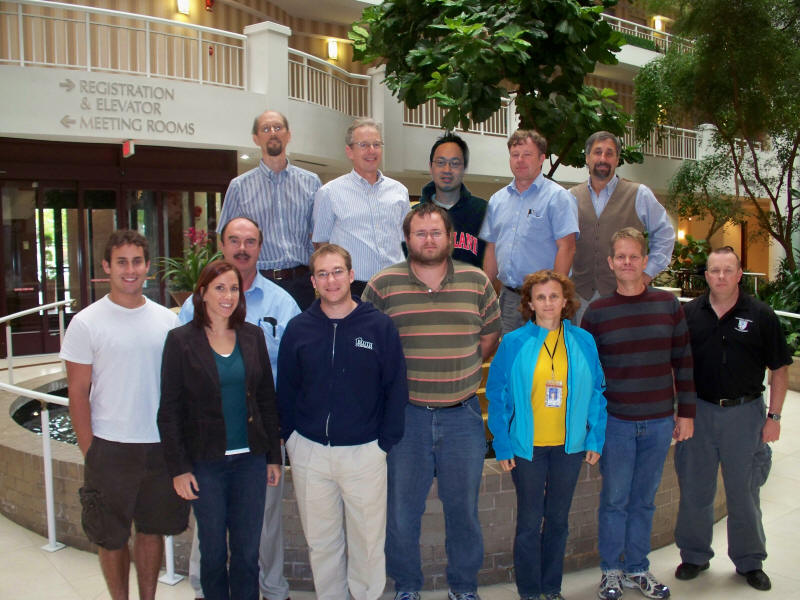 Click the photo above for an enlarged view.
1. Mike James - LANL
2. John Hendrix - LANL
3.Chul Gwon - Naval Research Laboratory
4. Jeffrey R Vanhoy - US Naval Academy
5. Marc S. Litz - Army Research Laboratory
6. Arnold Pompos - University of Texas Southwestern
7. William Dent - Dent International Research, Inc.
8. Carrie Bayer - Directed Technologies, Inc.
9. Andrew Spisak - Directed Technologies, Inc.
10. Christopher Walker - Radiance Technologies, Inc.
11. Elena Novikova - Naval Research Laboratory
12. Stephen Swanekamp - L-3 Communications/Naval Research Laboratory
13. Donald Hall - Armed Forces Radiobiology Research Institute