Training by Visual Editor Consultants
Small Class Size, A Computer for Every Student, Taught by MCNP Experts, Excellent Training Materials for Future Reference
---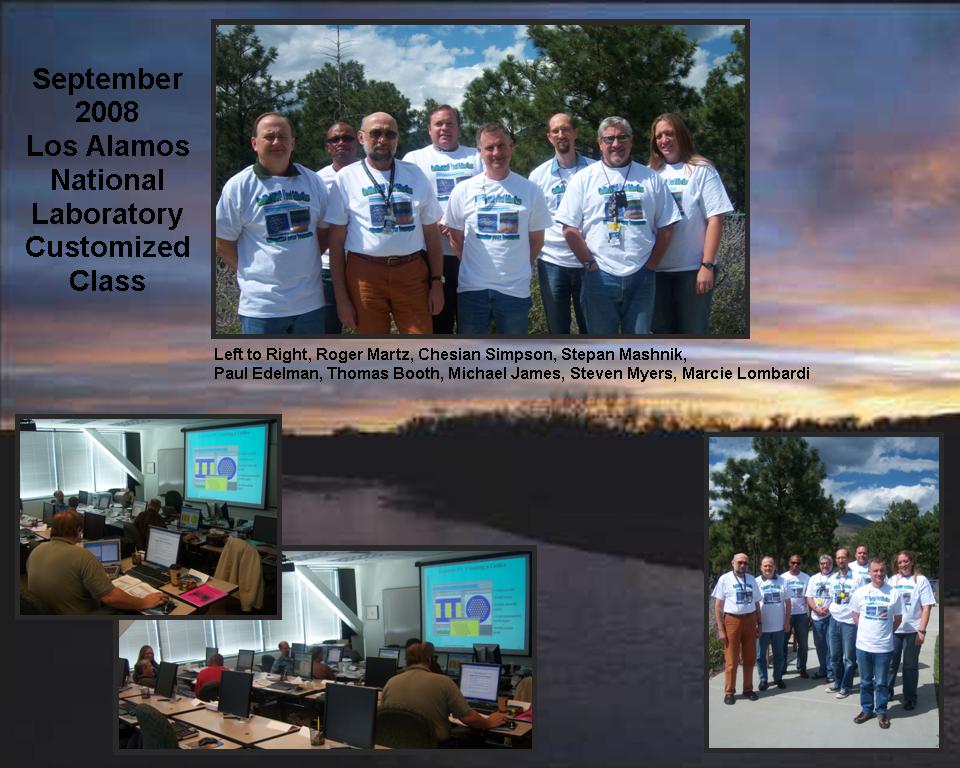 September 15-18, 2008
This class was a special customized class for MCNP/MCNPX users at Los Alamos National Laboratories (LANL). The technical contact at LANL scheduled the time and selected the content.
Testimonials
As a beginning MCNP user, this class was very useful. Not only did I learn the Visual Editor, but I also now understand more about MCNP.
- Marcie Lombardi
The class was definitely very useful to me, and I would recommend it to all users and developers of MCNP: First, it help produce input files for MCNP much faster and easier, and probably even more important, the visualization provided by the Visual Editor helps understand much better the results and the physics of the simulated problem.
Again, I strongly recommend it to all MCNP users and developers.
- Stepan Mashnik